About Us
As a leading name in the lab equipment sector of India, we, Yesha Lab Equipments, are working with high focus on quality in the marketplace. Making zero compromises in our lab equipment assortments quality, our company promises to bring forth a flawless array at the doorsteps of our esteemed customers. We deliver finely designed and carefully manufactured varieties of Auto level,Universal Automatic Compactors, Unconfined Compression Testing Machines, Compression Test Machine, Lab Testing Equipment, Vicat Needle Apparatus, Vibrating Machines, etc. All of these are made available in distinct sizes, designs and other specifications that can be customized as per clients request. Such a custom made range is offered to clients by our company at industrys best prices. One can be rest assured as we always price our range as reasonable as possible.
Under the leadership of our CEO Mr. Manish Patel, we fulfill all the responsibilities of a manufacturer and supplier with great perfection. Making no errors, we perform all of our business activities with immense efficiency. Our enterprise such a punctual and quality centric performance in order to please our clients fully and become First Choice of them in the competitive market.
Why Us?
Our name is famous in the domain for several reasons, the points that have made us the Best Choice in the market are listed below:
Our enterprise always deliver clients respective orders at their doorsteps without any error or delay
Our company take pride in our stringent and consistent compliance with the quality norms of the lab equipment domain
Our enterprise proudly follows premium ethical business policy which enable us to earn clients complete trust.
Brands We Deal In
In the market, we are famous for our range of Refrigeration Test Rig Machines, Concrete Pan Type Mixers, etc. All of the products that we bring forth are appreciated by clients and experts of the market. However, not all of the products that we offer are manufactured at our infrastructure facility. We also deal in products of many reputed brands of the sector. Some of the most famous brands, products of which we trade in are listed down below:
Sokkia

Falcon

South

Topcon

Matest, etc.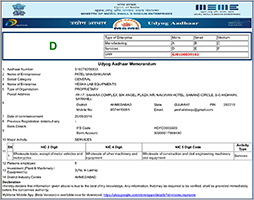 Read More